San Jose School DJ
"We tried another DJ after you, and really there was just no comparison." (San Jose School)"
1.800.568.0443 call us today!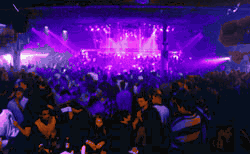 Your School Event
As full time professionals, san jose middle school dj staff take care to
comply with all the guidelines of your school administration and
dance committees. Its time for the school dance! So who are you
getting as the dj? Tunes r us of course! Our Djs can turn your
school gym into dance heaven! Dance to the sounds of
New Music, Rap/Hip Hop, Old School, Hyphy, Club songs, Disco,
Alternative with games mixed in with your usual favourites.
SAN JOSE SCHOOL DJ, High School, San Jose State University DJ, DJs, SJ College
Middle School or High School in San Jose dance productions are one of the most-demanding of all disc jockey engagements.
To meet this specialized challenge, San Jose DJ ENTERTAINMENT:
• Strikes a balance between providing a positive experience and a really good time, with controlling the room and establishing boundaries and guidelines for proper decorum.
• Plays SCHOOL EDITED current music. (Many steps beyond the versions played by radio stations.)
South Bay Disc Jockey for Schools,
California, San Jose djs, San Jose high school, San Jose dj, prom music, San Jose disc jockey, graduation, San Jose disk jockey, South Bay schools, San Jose State, Santa Clara, Stanford, South Bay Wedding, San Jose School District, Alum Rock School District.
Information For Current or special rates please contact me today.Lets talk about your event I would love to be part of it.
My rates are reasonable and I am very professional. Disc Jockeys, DJ's Disc Jockeys, DJ's, Disc
Jockeys, DJ's, Disc Jockeys, DJ's, I am willing to travel anywhere. San Jose, CA .
Top 5 reasons why you should hire me:
Radio Station Dj. Yes hire an actual radio D.J.
Very reliable, great personality, always ontime.
Hourly and Event rates offered.
free lighting included.
Customize the music for your event
Junior High Schools
Centerville
797-2072
794-7588
37720 Fremont Blvd. 94536
Garo Mirigian
Hopkins
656-3500
656-3731
600 Driscoll Rd. 94539
Leesa Jack
Horner
656-4000
656-2793
41365 Chapel Way 94538
Sal Herrera
Thornton
793-9090
793-9756
4357 Thornton Ave. 94536
Ron Echandia
Walters
656-7211
656-4056
39600 Logan Drive 94538
Anne Renoir, Interim
Course Program
657-7116
657-0733
4455 Seneca Park Ave. 94538
Bill Lincoln
High Schools
American
796-1776
791-5331
36300 Fremont Blvd. 94536
Mitchell Carter
Irvington
656-5711
623-9805
41800 Blacow Rd. 94538
Pete Murchison
Kennedy
657-4070
438-9287
39999 Blacow Rd. 94538
Anthony Kuns
Mission San Jose
657-3600
657-2302
41717 Palm Ave. 94539
Stuart Kew
Robertson
657-9155
657-5535
4455 Seneca Park Ave. 94538
Mickey McBride, Interim
Washington
505-7300
794-8437
38442 Fremont Blvd. 94536

DJ, Intelligent lighting, Photo Booth.